Trophy Shooting
Each year in September there may be a limited number of mature stags available to be trophy shot. Typically the beast is an old Park Stag whose antlers may be starting to 'go back' but still carry between 20 and 40 points on a wide and long rack; after years of competitive battle in the rut, he needs to be culled before running increasing risk of injury. Alternatively the beast may be farm-bred but surplus to live sales.
Applicants must be good marksmen.
In 2011 two excellent trophy stags were shot: Nimrod aged 11 with 39 point antlers; and Lincoln aged 10 with 34 point antlers (as pictured bellow):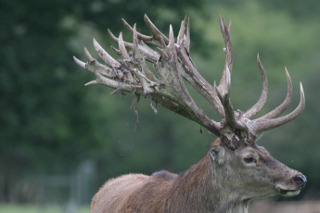 Nimrod
Aged 11 with 39 points in 2011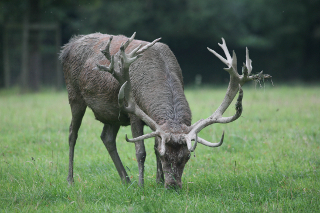 Lincoln
Aged 10 with 34 points in 2011
Available Trophy Stags in 2016
Heracles and St. Cuthbert (as photographed below) will be available to be trophy shot in late August or early September 2016.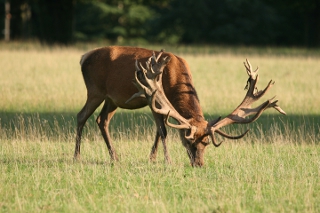 Heracles
Aged 10 with 44 points in 2015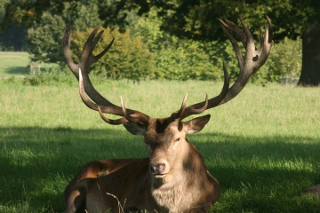 St. Cuthbert
Aged 9 with 23 points in 2015